1959 Les Paul Reissue R-9 LemonBurst
For all of you who have followed the evolution of the legendary Les Paul and for those of you who have searched for the Holy Grail...
<![if !vml]>
<![endif]>
Put down your sword and pick up your axe!
<![if !vml]>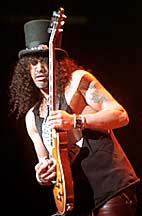 <![endif]>In the early 80's, Gibson saw the demand for Vintage Les Pauls rising and responded with a similar model, the first reissues known as the pre-Historics. However, it was not until 1993 that the first 59 Reissue R-9 was released from the Custom Shop. These R-9s, between the years 1994 and 1997 are known to have the most incredible Maple tops of any of the Historics to date. They are by far the most rare and sought after and are now selling for more than $10,000 on the Vintage Market and the original 1959 Les Pauls for more than $100,000!
It's this kind of raw wood, "the good wood" that captured the mojo of the legendary 1959 Les Paul Standard! Found in less than 1 in 1,000 trees this kind of Maple is very hard in texture and reflective, capturing stress between the flames and producing a loud, powerful projective sound. For the true Les Paul warrior it's all about that heavenly sound, that drives deep into the heart of your soul and the striking beauty of the wood so rare and yet so natural along with the quest to travel back in time to perfect Nirvana!
You may search for a lifetime, but you will not find another top like this one! It's totally insane, like an intricate machine, indescribable and just crazy! With curly tiger flame, tight and wavy, 3D vertical and horizontal as well and not a dead spot anywhere!
<![if !vml]>
<![endif]>She is the EXTREME BEAST, A MONSTER AND A KILLER! Even the Rosewood fingerboard is awesome, very dark with beautiful streaks of black all throughout, most likely Brazilian. The LEMONBURST FINISH is the final touch of perfection, highlighting the grain of the wood, glossy, glowing and RARE! She is a work of art, a natural piece of history, a RARE BEAUTY and a highly sought after collectable.
Completely true to the original, with special attention paid to every detail. The serial number dates her to a '97 and she weighs in right at 9.4 lbs. Extremely resonate and guaranteed to get you right in the ribs with her vibe! This beast really ROARS with plenty of soul and the purest and deepest LP GROWL!
She's in MINT condition, a one owner guitar, unda the bed for the last decade. She comes complete with the OHSC and Hang Tags. Truly the HOLY GRAIL of guitars!
SOLD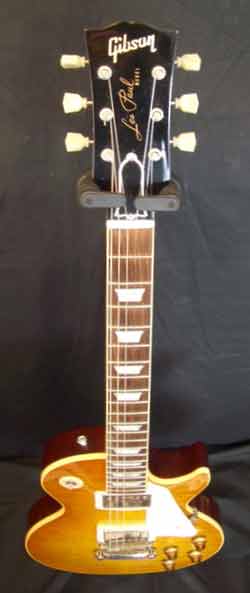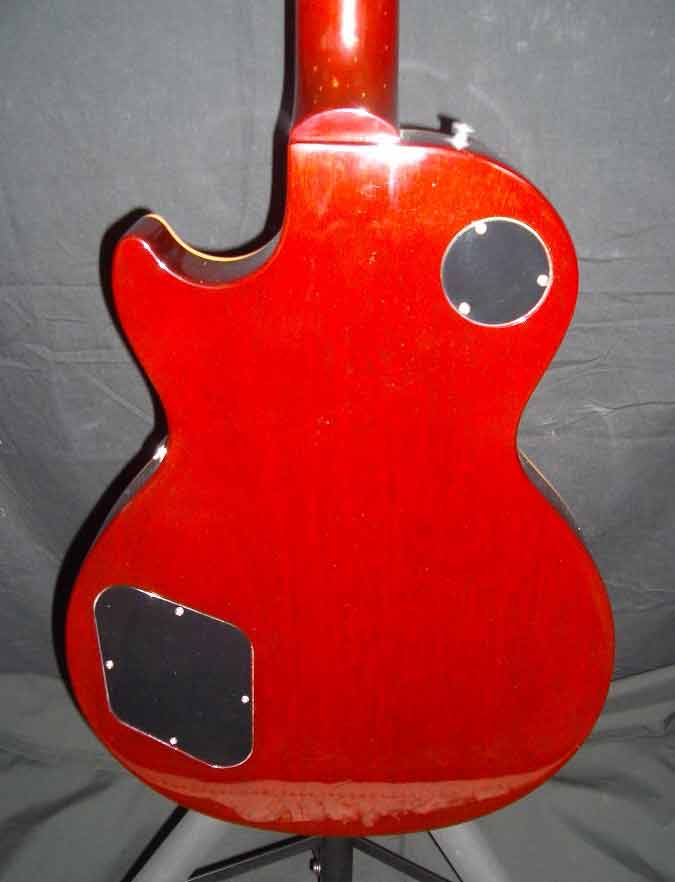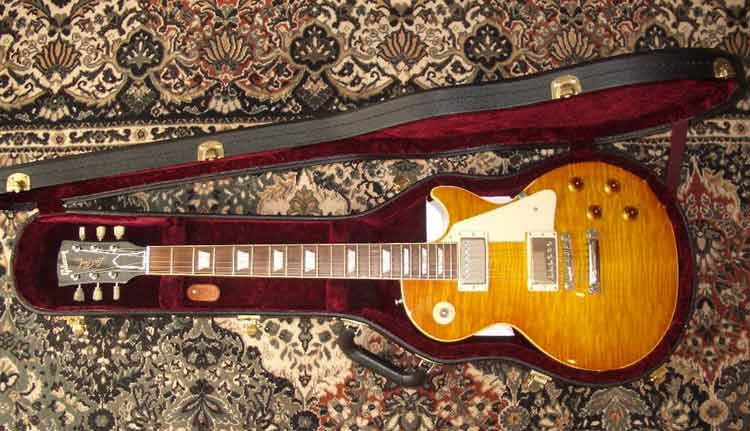 Order by Phone or Fax our hours are 9:00 am until 10:00 pm EST Monday through Saturday
Phone-603-924-4251
Fax- 603-371-0671 PDF Printable Order Form
E-Mail - info@pyromate.com Please use Les Paul in the subject box.