1978 Les Paul Custom 25/50 Anniversary Model

This guitar is a 1978 Anniversary model that is in very good shape for its age, It has spent most of it's time in the case, there are no scratches to speak of on this guitar with the exception of a few minor here and there, No Buckle rash at all, There are some small cracks in the neck binding at some of the frets like you would expect from a 30 year old guitar but they are not a major problem, the gold plating on the pickups has some oxidation as well as some on the bridge but all other gold is mint, It is a beautiful Flamed Tobacco sunburst and is a great collector piece, to own and play. Guitar comes with original Gibson Hard shell case.
SOLD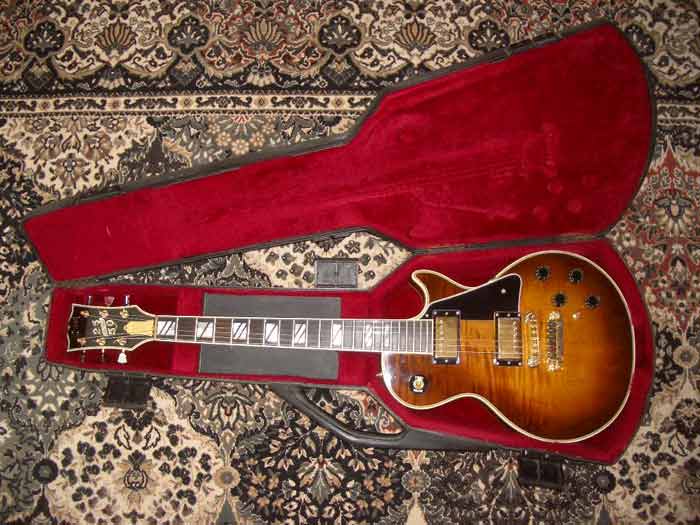 Order by Phone or Fax our hours are 9:00 am until 10:00 pm EST Monday through Saturday
Phone-603-924-4251
Fax- 603-371-0671 PDF Printable Order Form
E-Mail - info@pyromate.com Please use Les Paul in the subject box.