SOLD
2003 GIBSON LES PAUL STANDARD
HONEYBURST AA FLAME TOP
I recently bought this Lester but have decided to part with it. It's an absolutely stunning guitar with tone to die for. Please read entire description below:
For your consideration is an awesome and gorgeous looking Gibson Les Paul Standard from 2003 with the original Gibson hardshell case. This is honestly one of the best Les Pauls I have ever played. It plays great, sounds great and looks fantastic. This guitar looks amazing with a beautiful flame honeyburst top. The flame is fairly subtle but it is really something when the light catches it. There's been no repairs on this guitar and everything is in perfect functioning condition. This guitar is in very good condition. It has a couple of very small dings on the top and sides and there is the usual buckle marks on the back. Also, the plastic piece around the input jack is cracked . None of this has any effect on the playability of the guitar. The pictures do not show the blemishes, and that's pretty much how it is in real life. You have to look very closely at the body to notice any marks. As for sound... this guitar sounds just like a Les Paul should, with killer distorted tone and the clean tone is awesome. Burstbucker Pro P.A.F. Alnico pickups.
Like all Les Pauls, this guitar is pretty heavy. The neck profile is the 60's slim taper style, which feels great.
This guitar is a fantastic playing guitar! It comes with it's original hardshell case, which is in excellent condition, combo still not set. This is an amazing sounding and playing guitar, with one of the coolest tops I've ever seen in this price range. Don't miss out on this one!
SOLD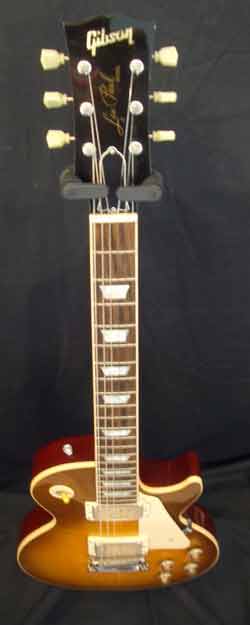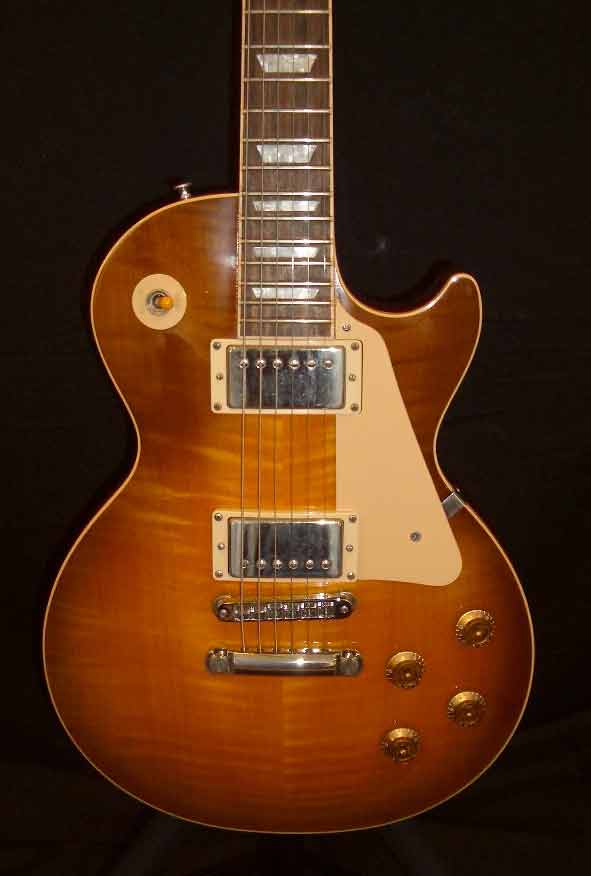 Order by Phone or Fax our hours are 9:00 am until 10:00 pm EST Monday through Saturday
Phone-603-924-4251
Fax- 603-371-0671 PDF Printable Order Form
E-Mail - info@pyromate.com Please use Les Paul in the subject box.